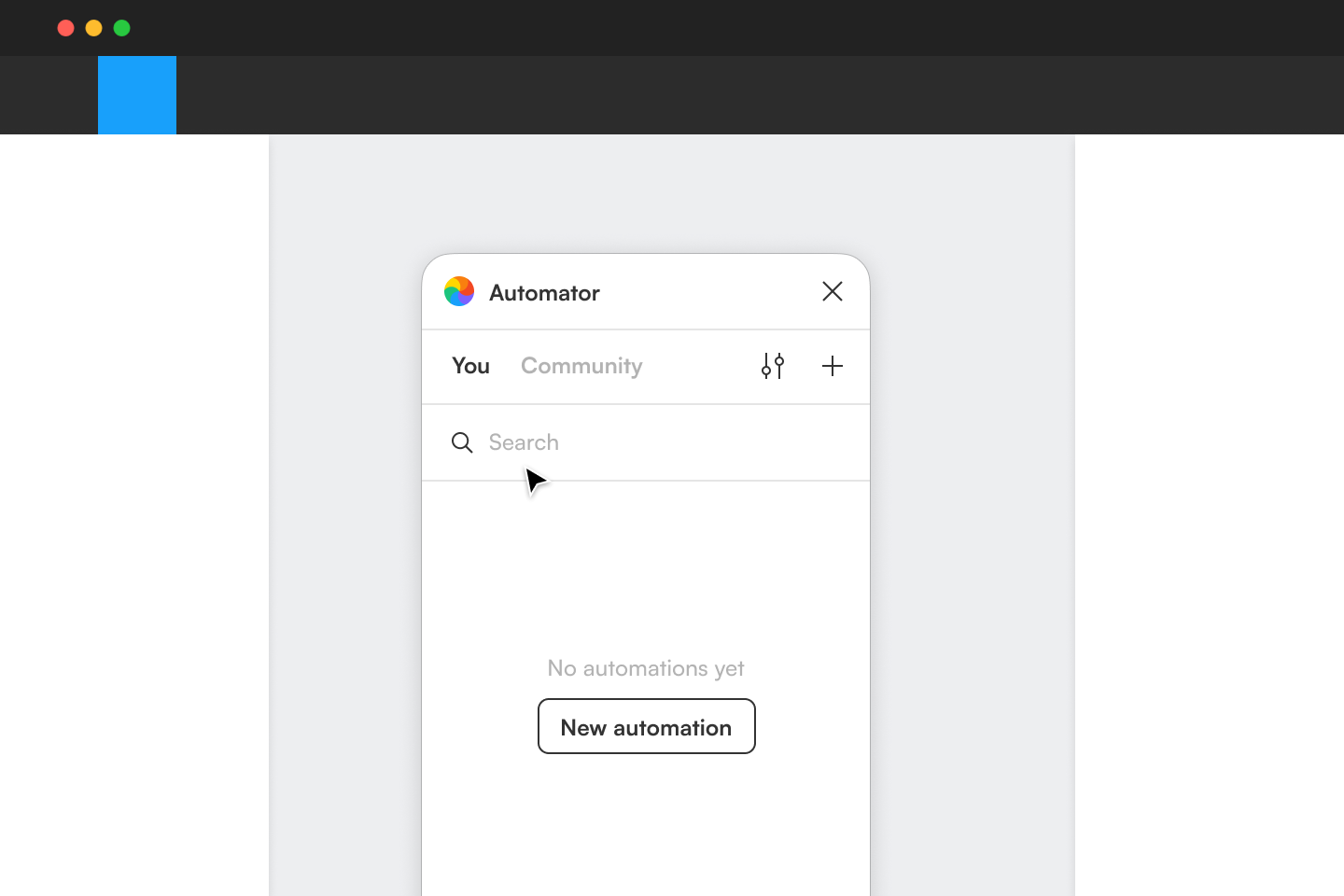 Supercharge Figma
Automations are quick ways to get tasks done in Figma. For example, build an automation to find layers without color styles in your design system and apply the correct ones automatically.
No-code Figma Plugins
Now you can create Figma plugins visually without writing any code. Do everything from drawing shapes to making API requests to finding layers.
Powerful Actions
Automations are made up of multiple actions which are things you can do in Figma by mouse, keyboard, or menu. Piece them together to automate workflows for you and your team.
Fetch URL

· api.lil.software
Browse the Community
Explore automations created by others and remix them to work for you.
Magic Variables
Use variables with actions to level up your automations.
index

result

automationName

date

time

fileName

currentUser

this

item

parent

currentPageName
Join the Waitlist
Sign up to be one of the first to use Automator.